WWE Superstar Turned Hollywood Star Teases a Massive Crossover Between Marvel and DCEU
When two worlds collide, the explosion is massive. Now, imagine this collision between the DC Comics and Marvel Entertainment. It's not just the crossover for the characters, but the massive fan bases of both these franchises. Now, WWE Superstar John Cena believes it's a possibility following the Thor: Love and Thunder trailer.
Recently, Marvel released the trailer for Thor: Love and Thunder. In that trailer, the last scene shows Natalie Portman portraying the female version of Thor. Now, she is sporting a chrome helmet which is significantly similar to what The Peacemaker from DC Comics wears.
And, who plays The Peacemaker? John Cena!
Therefore, Cena took to social media to hint at a possible crossover between the two universes where female Thor and The Peacemaker, both, arrive wearing similar chrome helmets.
If this happens, it's going to drive the fans absolutely crazy. Undoubtedly, both the superhero universes have huge fan followings, and uniting them would be a delightful thing for the Hollywood industry!
John Cena outperformed his role as The Peacemaker
When The Champ was chosen to be The Peacemaker for Suicide Squad 2, no one quite knew what to expect from him. He had previously been portrayed in action and comedy roles, but not in a superhero role.
His portrayal of The Peacemaker was rather perfect. In fact, it earned so much attention and praise that Cena received the offer to do a series based on The Peacemaker. It was recently released for the audience and has been a massive hit.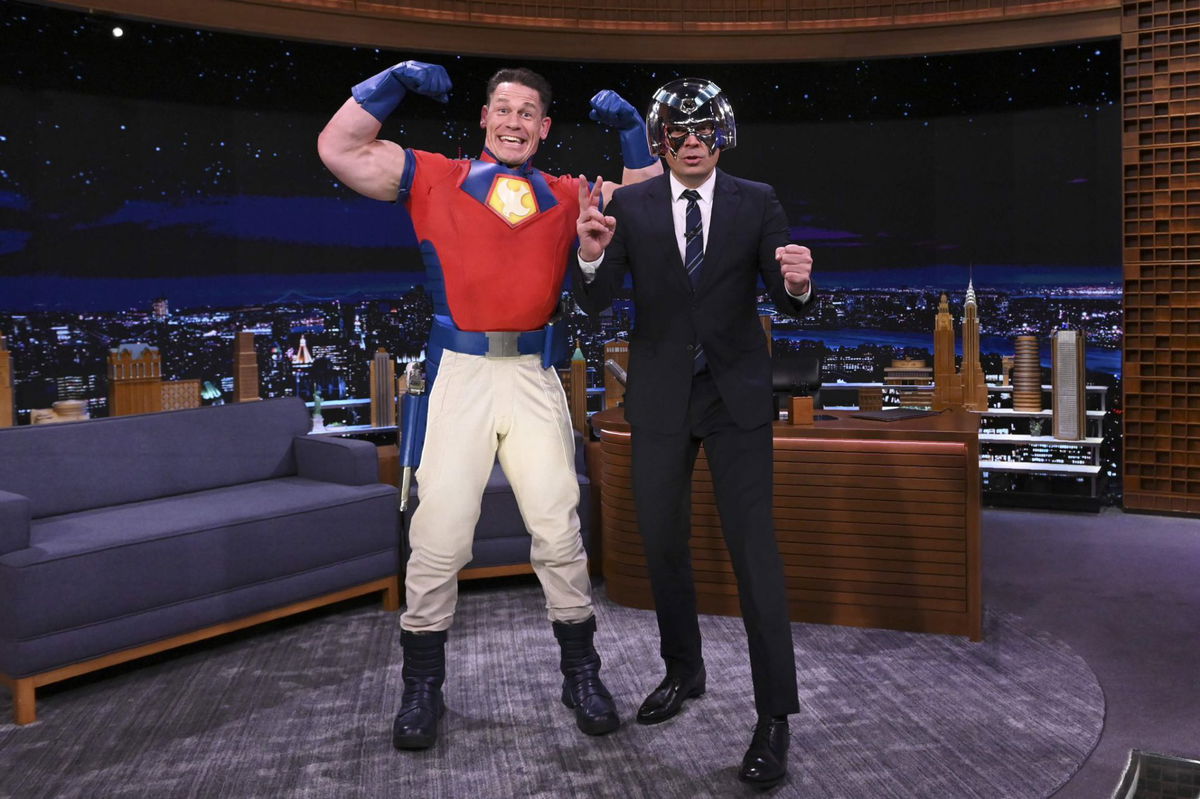 It surpassed ratings and views of other series on various OTT platforms and even broke records for the same.
John Cena put his heart and soul into this series. He promoted it heavily on various talk shows and focused on showing fans who The Peacemaker is during media promotions.
Shooting for The Peacemaker series was one of the reasons John Cena took another break from WWE following SummerSlam 2021. It's unknown if Cena plans to return to WWE at all, but if he does, the fans are waiting with open arms to welcome him