WWE News Roundup – The Fiend trends during WrestleMania Backlash, Major name willing to return, 4-time Champion could secure dream match with Brock Lesnar
WWE offered another action-paced premium live event as WrestleMania Backlash featured several memorable moments. Interestingly enough, The Fiend was trending during the show, and we kick off the latest WWE News Roundup with details of what led to this fascinating development.
A WWE Hall of Famer also reacted to speculation regarding his return. While he would be happy to appear on TV again, he's not sure Vince McMahon can afford him.
00:0205:41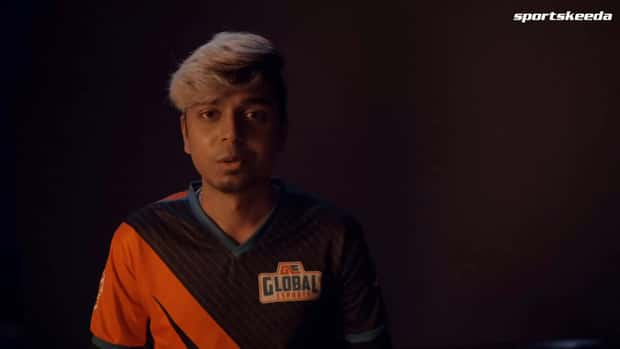 Meanwhile, a top superstar has commented on the possibility of facing Brock Lesnar in a dream match, sounding reasonably confident that it could happen.
Rounding off today's lineup is a prominent AEW star who said that he would love to have Sasha Banks in his faction. Without further ado, let's dive into the latest WWE news!
---
#4. The Fiend trends on social media during WrestleMania Backlash
@CWrestlingUK did you hear @PatMcAfeeShow name drop The Fiend pic.twitter.com/q67BAYt59Z

— lonecub101 (@lonecub101) May 9, 2022
Bray Wyatt's scary alter ego, The Fiend, has leapt back into the news after Pat McAfee referenced the character live at WrestleMania Backlash.
A fan was spotted wearing a Fiend mask in the front row when Ronda Rousey and Charlotte Flair brawled near the barricade during their "I Quit" match.
Pat McAfee quickly caught the moment, saying, "Is that The Fiend in the front row?" While Michael Cole did not respond, fans on social media were amused by The Fiend's name being brought up on WWE TV despite Bray Wyatt having left the company.
As you can see in the tweets below, The Fiend stole most of the spotlight during WrestleMania Backlash.
Pat McAfee:"is that the Fiend in the front row"

Me: pic.twitter.com/DcBmITk6hn

— Fiending For Followers ‼️ (@Fiend4FolIows) May 9, 2022
Mentioning the Fiend?!?! #WMBacklash pic.twitter.com/qTr1cR4p1d

— Jer (@jeremydrobins) May 9, 2022
Bray Wyatt has not returned to professional wrestling since his WWE release in July 2021, as he has focused on ventures outside the business in recent times. However, he could eventually find his way back to the ring, and you can read more on that right here.
---
#3. Sgt. Slaughter is willing to manage Lacey Evans in WWE
Lacey Evans' new marine gimmick has drawn comparisons to the legendary Sgt. Slaughter. A section of the fanbase has also urged the Hall of Famer to return as her manager.
Sgt. Slaughter reacted to the idea while responding to a fan on Twitter, claiming that Lacey Evans needs his assistance on SmackDown.
The iconic superstar, however, doubted whether Vince McMahon could afford to get him back on WWE programming, as you can view in the tweet below:
"NO "Brainer" She Needs The Sarge, Butt can @VinceMcMahon Afford The YO * star emoji * JOE Sarge!?"
NO "Brainer" She Needs The Sarge, Butt can @VinceMcMahon Afford The YO⭐️JOE Sarge⁉️

— SGT SLAUGHTER (@_SgtSlaughter) May 8, 2022