Why Did Brock Lesnar Ditch His American Citizenship?
Brock Lesnar was born in Webster, South Dakota. Also, he spent his childhood on his parents' dairy farm in Webster. Though The Beast Incarnate's birth took place in the United States, he is not just American, but also a Canadian citizen as he later moved to The North.
During his high school and college years in Minnesota, Lesnar had several achievements in his name in amateur wrestling. Not to forget, Brock Lesnar is a two-time NJCAA All-American, the 1998 NJCAA Heavyweight Champion, two-time NCAA All-American, two-time Big Ten Conference Champion and the 2000 NCAA Division I Heavyweight Champion.
But in 2016, Brock Lesnar once represented Canada instead of the United States during his tenure in the UFC. In 2016, the UFC Canada team posted a picture on Twitter of Lesnar holding a Canadian flag.
Later, when asked about his actions at the UFC 200 press conference, Brock Lesnar noted, "It's quite simple, I live there, so that's how simple it is." [H/T: Toronto Sun]
When and why did Brock Lesnar move to Canda?
In 2014, Lesnar moved to Canada along with his family. As per Atletifo, The Beast Incarnate moved partially to Canada in 2014 for the isolated nature of the land in Saskatchewan. And now, he lives on a farm in Saskatchewan along with his family.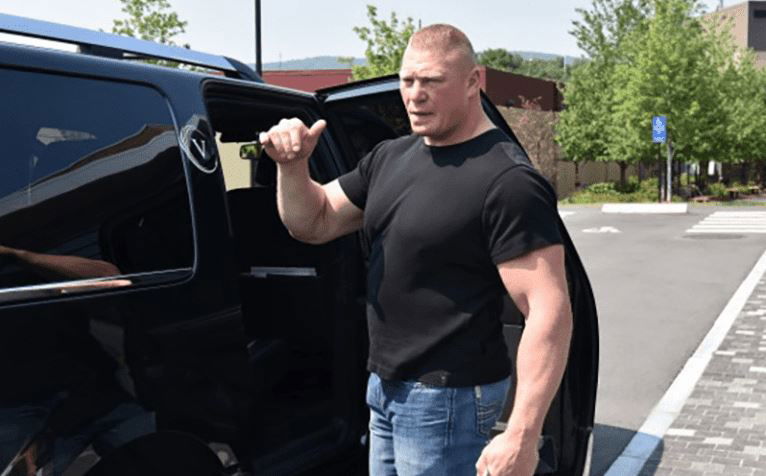 Now, you might wonder why Lesnar lives on a farm. Well, the WWE legend spent the majority of his childhood growing up on a farm. Previously, Lesnar has admitted he wanted his kids to grow on his farm and learn the work ethic like he did as a kid.
The Beast Incarnate returned to WWE last month
Brock Lesnar did not make a single WWE appearance following his loss at this year's WrestleMania. But the WWE Universe once again got to see him on WWE television last month following Roman Reigns' title defense against Riddle.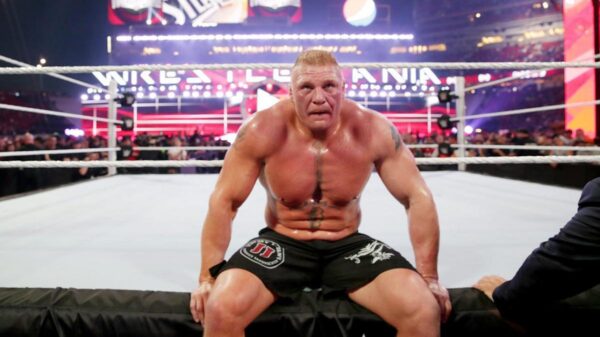 Lesnar appeared after the match and offered Reigns a handshake. The Tribal Chief put forward his hand. But in a matter of no time, Lesnar picked him up and delivered an F5. The Usos tried to attack Brock Lesnar after that. But the Beast Incarnate proved too strong for them.
Later, WWE announced a Last Man Standing match between Roman Reigns and Brock Lesnar at WWE SummerSlam 2022. Are you excited to see Lesnar vs Reigns once again? Let us know in the comments.