Wrestling Legend Who Slapped Several WWE Legends Couldn't Raise a Hand on Brock Lesnar
The Beast incarnation got recognition from all over the world thanks to his beast demeanor. As soon as he made his WWE debut in 2002, he rapidly rose to prominence. However, he left WWE to pursue his ambition of playing football in the NFL, but due to an injury, his dreams were shattered.
Following that, he established himself in NJPW and ultimately won the title of NJPW champion. However, during his tenure with the NJPW, he broke tradition and started his career in the promotion with his well-known attitude.
Brock Lesnar is the wrestler that has been in pro wrestling for two decades and earns big right now. Additionally, The Beast incarnation is currently one of the biggest top draws of WWE.
However, before he became a wrestling legend, in 2006, he went against the wrestling legend, Antonio Inoki. If you didn't know, it's an NJPW tradition that every new hire takes a slap from the CEO, Antonio Inoki. However, Lesnar refused and broke the tradition.
Brock Lesnar made a remark on the NJPW tradition of slapping newcomers
Talking about the tradition in his autobiography, Lesnar stated, "I guess part of the initiation over in Japan is that all the newcomers end up getting slapped by Antonio Inoki. Who is a living legend over there. I let them know where I stood on that one right away. No one was going to slap me. Not Inoki. Not anyone."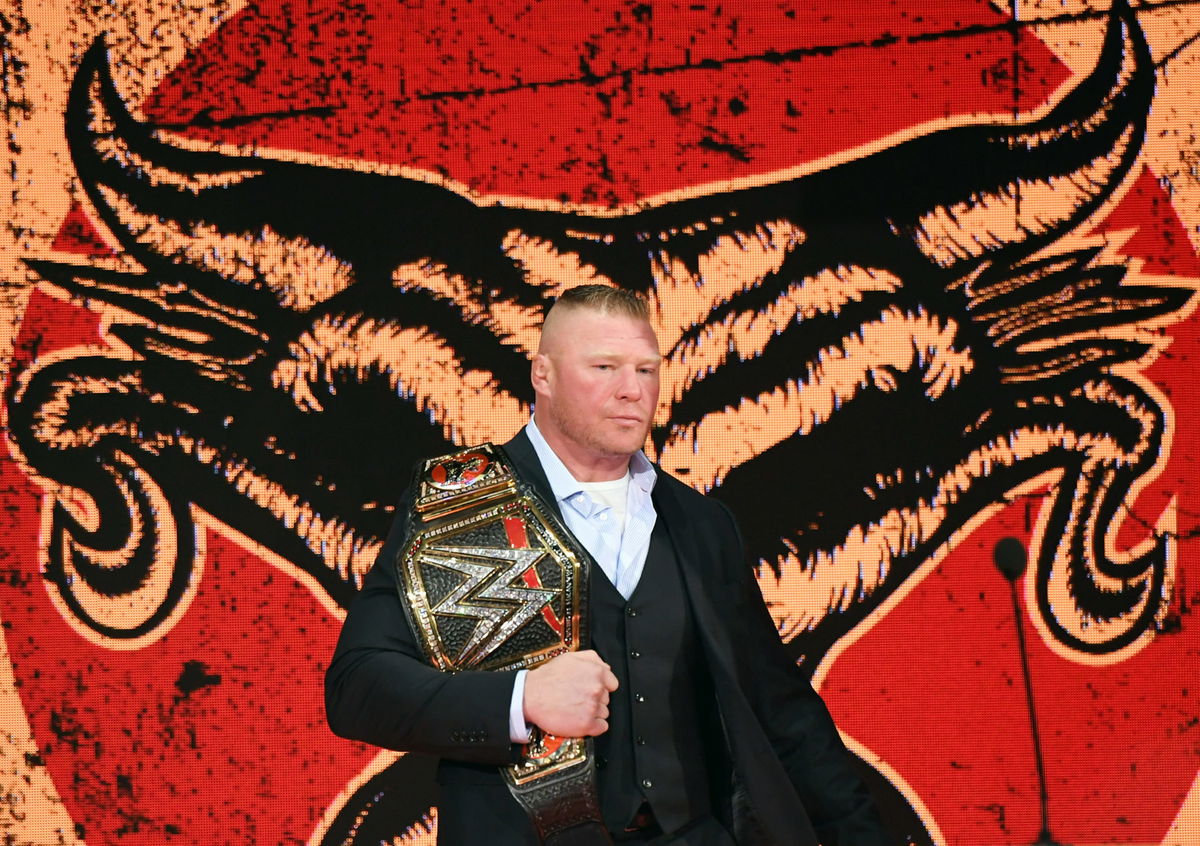 The Beast is definitely not the type of person who enjoys such things, and he won't ever be ready to do such things given his persona. Consequently, he stood up to the CEO and refused to take the slap. He didn't even care that Inoki may remove him from the promotion for this.
It is popularly known that several WWE wrestlers have also competed in the NJPW. Consequently, it's possible that many WWE wrestlers who took part in NJPW received a slap from a great wrestler.
How did Inoki slapping a new wrestler become a wrestling tradition?
As per the MMA underground, the curious incident that gave birth to this was when he visited a school in the early 1980s and was twice struck in the head by students. Inoki struck him back, leading him to fall to the ground. The young fan then stood up and thanked the wrestler for the slap.
Some others requested Inoki for a slap after the strange interaction was caught on tape. Later, received media attention in Japan because they thought it would bless them and strengthen their will to fight.