The Undertaker, Who Became a Millionaire in WWE, Revealed How Many Jobs His Father Worked in Order to Put Food on His Family's Table
The Undertaker has a special place among all the WWE legends for many reasons. His character work, his in-ring skills, his leadership skills, and most importantly, his work ethic made him stand out from the rest. To say a wrestler stayed on top of the biggest pro-wrestling promotion for three decades is incredible. And many individuals, from fans to WWE legends, admire Taker for all these reasons.
But do you know who inspired The Phenom to develop such an unparalleled work ethic? The person who is responsible for The Undertaker's incredible work ethic is none other than his father. Recently, during The Undertaker's episode of A&E's Biography: WWE Legends (Season 2), he talked about his father's role in his life.
The Phenom said, "My dad was a hard worker. I think he instilled that work ethic in me. During the day, he would do plumbing jobs, roofing jobs, to put food on the table for us."
He further added, "Then he would work all night in the press room of the Houston Post newspaper. From an early age, it was always about respect and hard work and your name and your word. Those things were instilled in me at a really early age."
Not only his father, you will also see The Undertaker talking about his mother and a lot of interesting incidents in this episode of A&E's Biography: WWE Legends (Season 2).
The Undertaker is now a WWE Hall of Famer
Ever since The Undertaker announced his retirement from in-ring action, fans have been predicting his WWE Hall of Fame induction. And it finally took place ahead of this year's WrestleMania. The Deadman got inducted into the WWE Hall of Fame by none other than Vince McMahon.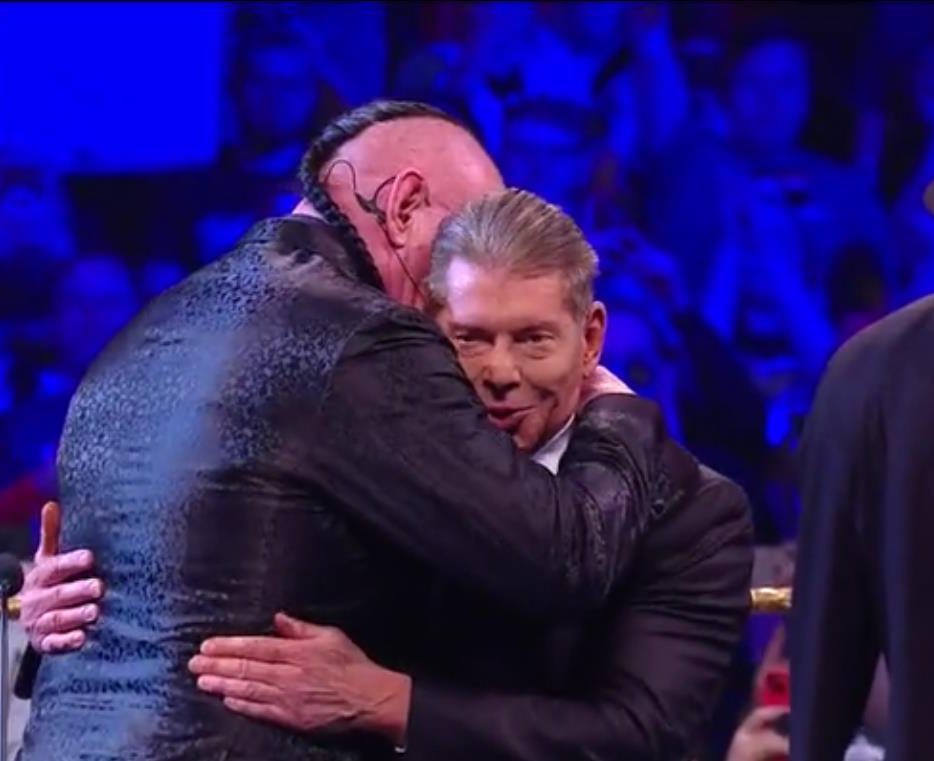 Mr. McMahon only did such a thing for three other individuals previously. This just shows how special The Undertaker is not only for the fans but also for Mr. McMahon. This year's WWE Hall of Fame ceremony was a special night for all WWE fans as they finally got to hear from Mark Calaway (The Undertaker's real name).
As per reports, The Undertaker will soon start his own podcast. This is great news for all his fans as they can hear more unheard and interesting stories about Taker. Are you excited about Mark Calaway's upcoming podcast? Let us know in the comments.