"Stick His Hand Up Your A**": Brock Lesnar Falls Prey to Wild Insults After Ugly Spat in San Antonio
Brock Lesnar returned to WWE television last month following Roman Reigns' successful title defense on WWE Raw. On his return, Lesnar took out Reigns and The Usos on his own. Since then, Lesnar hasn't been on WWE Raw. But the Beast Incarnate once again appeared on this week's episode of Monday Night Raw that took place in San Antonio, Texas
Lesnar came out for the opening segment of the latest episode of Monday Night Raw. And as it has been the case recently, the fans cheered him on. Last time Lesnar was on WWE Raw, he did not get the chance to say anything about Roman Reigns. But this time, Brock Lesnar called Roman Reigns a hog.
The Beast Incarnate said, "Pigs get fat and hogs get slaughtered. Roman Reigns, you are a hog. And I slaughter hogs on my farm every single day. At SummerSlam, the Tribal Hog is going to get a country a** kicking to the likes he has never seen".
Before the former WWE Champion could say anything more, Paul Heyman came out. At first, Heyman explained why Brock Lesnar is the favorite to win at WWE SummerSlam 2022. He also called Lesnar a hog slaughter.
Soon after that, Heyman gave a reference to Brock Lesnar ending The Undertaker's WrestleMania streak in the past. However, he also claimed his former client won't be able to stop Roman Reigns' title run. This was not all. Paul Heyman also took a dig at Lesnar.
Heyman said, "We are approaching 700 days of Roman Reigns as the champion. And Brock Lesnar, this is one streak you will not conquer. If I have to train Roman Reigns to stick his hand up your a** and pull your heart out through that hole, that is what my Tribal Chief is going to do to something like you."
Roman Reigns will face Brock Lesnar at WWE SummerSlam 2022 in a Last Man Standing match
Brock Lesnar and Roman Reigns fought against each other numerous times in recent years. Their current feud began in the last few months of 2021. Everyone thought that their WrestleMania 38 match was their last one. But that it not the case now. They will once again clash against each other at WWE SummerSlam 2022 in a Last Man Standing match.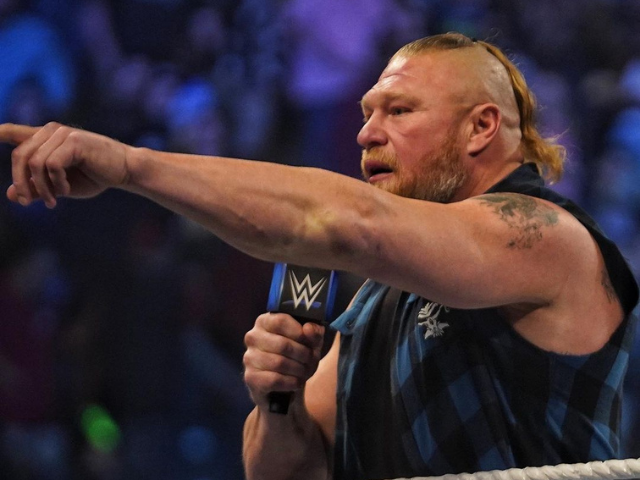 Some fans are excited about seeing this dream match once again. But others are not so thrilled with the idea of another match between Reigns and Lesnar. It remains to be seen if Reigns and Lesnar can once again give the fans an entertaining match, just like they had done in the past years.