"That's the Scary Thing": Michelle McCool Reveals Major Concerns The Undertaker Had After WWE Retirement
The Undertaker is arguably the greatest WWE superstar in the history of the company. Since the beginning of his career, he was the top superstar in the company for all the 30 years he spent with WWE.
Mark Calaway, the man behind The Undertaker, sacrificed a lot in this time to maintain the kayfabe of The Deadman. However, after retirement, he is having a great time and spending major moments with his family.
Recently, on the first episode of season two of WWE Legends Biography Live–The Undertaker, we got an insight into Calaway's life. Taker in this episode took the fans across his personal and professional life right from the start until he announced his retirement.
Taker's wife Michelle McCool also shared her thoughts on being scared about what the future holds after wrestling. McCool said, "I knew that gonna be hard for him. That's the scary thing. Who am I as Mark Calaway the person or where do I go from here? Wrestling is all he's done and all he's known for 30+ years". 
The only reason The Phenom hung up his boots was that his body wasn't responding to perform the way he wanted to. This is the toll of all the exceptional things Taker did and put his body through everything for 30 years in WWE to entertain the fans.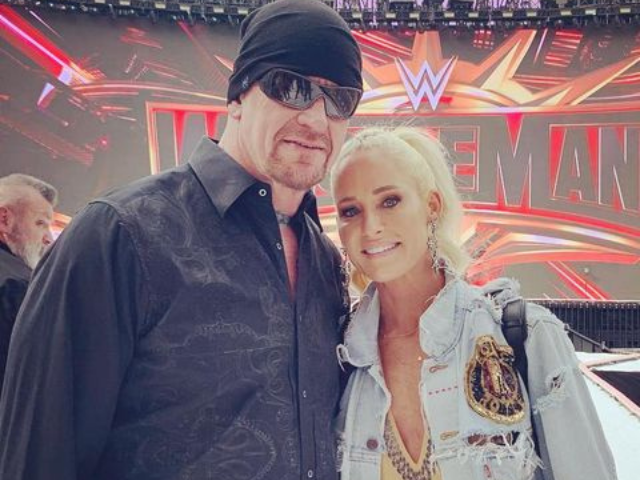 If The Undertaker felt flexible in the ring, he wouldn't have retired. However, in his illustrious career, we got to see many memorable moments of The Deadman, which we will never forget.
Was The Undertaker nervous before giving his Hall of Fame speech?
Mark Calaway was very protective of his character. He wanted to keep the mystery of it as long as he wrestles. However, after 30 years, while being inducted into the WWE Hall of Fame, he was nervous.
In the latest episode he said, "For 30+ years….you know all they got was The Undertaker, they didn't get what they'll get tonight. They get Mark Calaway tonight"
For three decades, Taker very frequently came in front of the camera as himself. In the later parts of his career, Taker started appearing in interviews and podcasts. However, the Hall of Fame Ceremony was the first event when he appeared in front of a huge crowd as Mark Calaway.
The Undertaker has come a long way in his life, from being a mystical WWE character to showing the world he is a gem of a person.
Taker will be hosting his own show Undertaker 1 deadMAN Show on Friday, 29th July 2022. It will be filled with stories from a 30+ year career relating to life on the road and performing in front of the fans in the world.
Are you looking forward to the 1 deadMan show? Let us know your thoughts in the comments below.