"Funny Enough": The Undertaker Admits He Liked Vince McMahon's Competitor Over WWE
The Undertaker was noteworthy for many reasons than only his persona and superhuman power. Taker has held several notable records during his illustrious tenure with the WWE, including the legendary WrestleMania record. However, in a recent interview with Peter Rosenberg for the A&E network, Taker confessed that he didn't originally like WrestleMania as the product.
Rosenberg and The Deadman were in conversation, to chat about his episode of Biography: WWE Legends, which covers his remarkable career. During the conversation, Rosenberg asked Taker about his thoughts on the first-ever WrestleMania. To which, Taker gave a reply that is sure WWE fans wouldn't be expecting.
When questioned about his impressions of the first WrestleMania, The Deadman said, "You know it's funny. Yeah, I was at that point, I was still in the process of having to set rings up and work for nothing, and actually have to pay to work and have to set up the ring. Just to get some kind of ring time."
He added, "Funny enough like it was huge because, I mean, it was such a spectacle already on the scale that where wrestling was at. WrestleMania was big news, but I didn't really, you know, other than Hogan's match. I didn't really keep up with it. Because I didn't like the product right. I'm an old-school wrestling guy, right?"
In light of Taker's illustrious WrestleMania record, it is extremely ironic. In case you didn't know, The Phenom has a legendary 21-0 run under his name and a 25-2 record at WrestleMania.
The Undertaker Reveals Reason Behind Not liking WrestleMania
The Undertaker noted that, since he was not raised in the North East, things were extremely different for him. Notably, he was then a fan of Harley Race and Ric Flair, who was associated with Mr. McMahon's rival company, NWA. Therefore, it wasn't his goal at the time.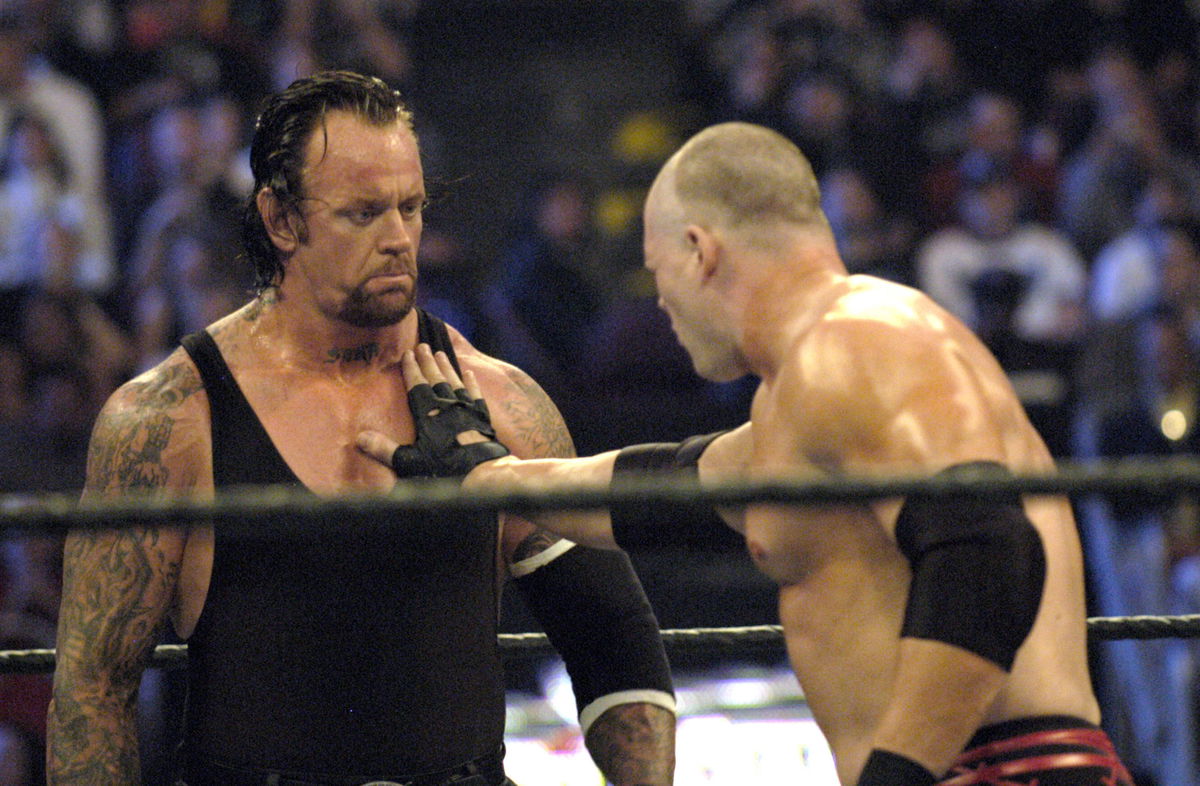 Additionally, he added that Michael Hayes' awareness that he hadn't lost at WrestleMania came during the WrestleMania bout against Ric Flair. After that, it continued to grow every year, carrying his run until Brock Lesnar ended it at WrestleMania XXX.
Although he wasn't a fan of WrestleMania at first, he went on to compete in a number of legendary fights at the WWE's biggest event.
Which of Taker's WrestleMania matches is your favorite? Please let us know in the comment section.