"A Holy Atrocity": Innocent Emulation of The Undertaker Turned the Entire Locker Room on WWE Legend
The Undertaker was the locker room leader for a long time in his career in WWE. The superstars used to follow some of the small traits of Taker while wrestling in the ring.
Similarly, once The Big Show or Paul Wright in AEW followed one of the things The Phenom did. Taker had a zipper on his shoes, which Show thought was a nice idea to have on his boots. Subsequently. he too went and added a zipper to his boots, instead of the traditional laces.
While speaking in an interview with Wrestling Inc, Paul Wright said he copy this thing from The Undertaker during his time in WWE.
Wright said, "When I saw The Undertaker's boots were zippered, I went out and got zippers in my boots because, before that, you had to lace up your boots. Because when you lace up 50/60 eyelets every single night — I used to have callous' on my pinky fingers, big thick callous' from pulling up laces every night on my boots. It was an honor and a pleasure, but the business evolves."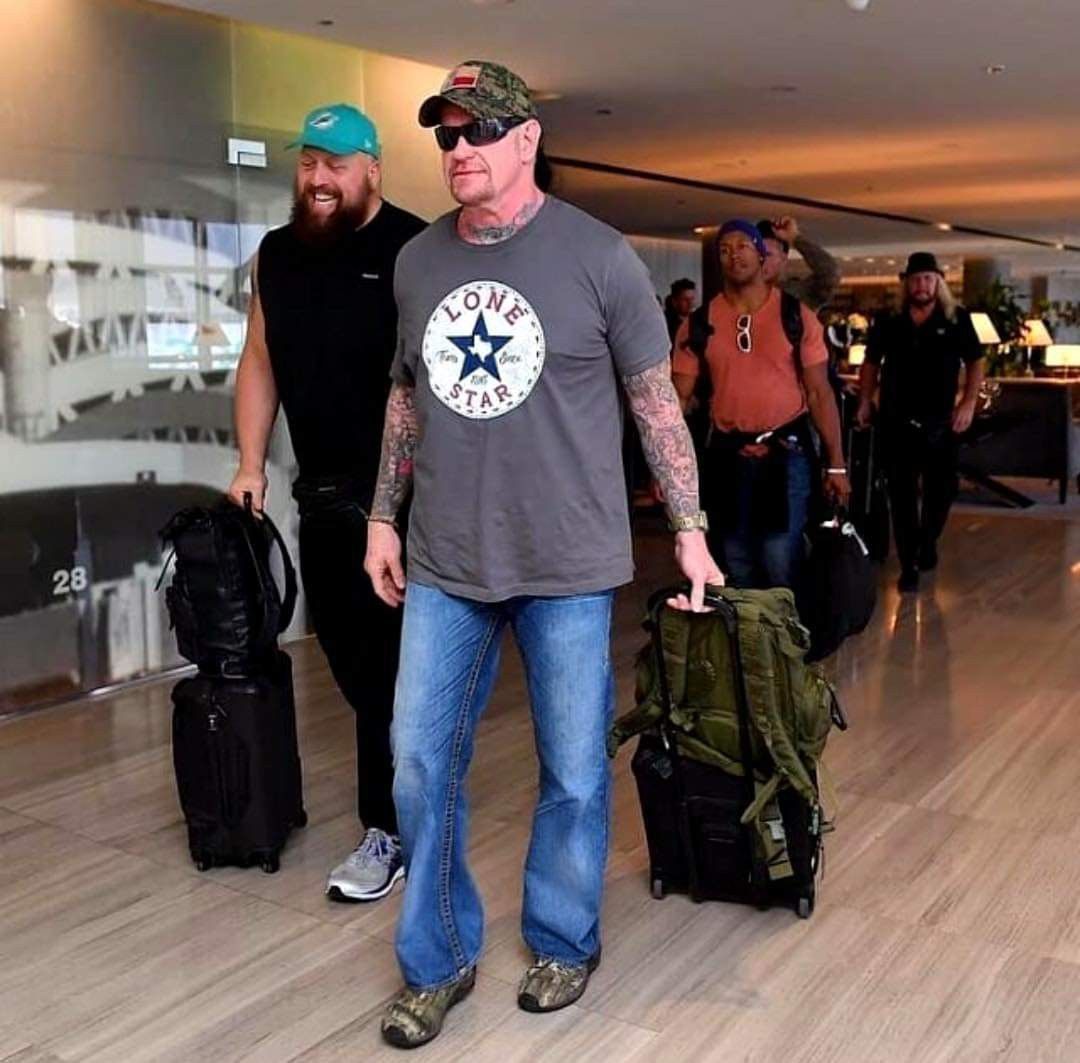 Further, 'The World's Largest Athlete', recalled that he didn't receive a positive reaction from the locker room. He remembered the locker room reaction as, "you thought I'd committed a holy atrocity."
Prior to this, the current AEW star used his boots with laces for more that 10 years while wrestling. Show is a 20 year WWE veteran, who serves as a commentator in AEW now. Moreover, he wrestled a few matches when he debuted in All Elite Wrestling.
In recent time, Paul Wright is making plans to return to ring. However, this time he plans to enter as Captain Insano, his character from the movie 'The Waterboy'.
The Undertaker vs The Big Show feud in 2008 
Paul Wright had left WWE for a year in 2007  to recover from injuries he suffered in ECW. He returned in February 2008 and started a feud with Floyd Mayweather for WrestleMania. After a few months, The Big Show moved to SmackDown and sided with Vickie Guerrero in her ongoing feud with The Undertaker.
Show won the first match against Taker at No Mercy via Knockout. However, The Phenom won the next two matches which were the Last Man Standing match at Cyber Sunday, followed by a Casket Match at Survivor Series.
Thier feud in 2008 ended when The Undertaker defeated The Big Show in a Steel Cage match on the December 5 episode of SmackDown.