WCW Legend Hints at The Undertaker's Involvement in Backstage Politics That Hurt Former WWE Star's Career
The Undertaker is the greatest wrestler in the company's history in terms of WrestleMania triumphs. There are a number of opinions when it comes to discussing Taker's WrestleMania legacy, including whether Vince McMahon's choice to end the streak was truly beneficial, who else may have broken it, and other things.
Diamond Dallas Page and Jake The Snake's podcast, DDP Snake Pit, recently had a discussion about Curt Hennig. The episode also touched on how his son Curtis Axel had a lot of potential that the business didn't use. Page noted that he was perplexed as to why it happened to so many best talents.
On the podcast, he expressed his concern and displeasure with the WWE creative. In his words, "I don't understand why a lot of things get done there sometimes. You know what sticks out to me the most is like, why wasn't Bray Wyatt the one who stopped Taker's streak?"
He added, "Because then you could have just kept on going and have him take on the streak. I don't know why, personalities, politics, I don't know why? I don't know why they do certain things."
At WrestleMania XXX in 2014, Brock Lesnar ended The Phenom's illustrious run. Bray Wyatt was only a rookie at the time, whereas Lesnar had already established himself in the UFC and WWE and was returning to the ring. Thus, Wyatt needed that push, and if he had received it, it would have been a success for him.
Notably, Wyatt had mystical powers in his persona, just like Taker does. Eventually, Wyatt competed against Taker at WrestleMania 31 the following year. However, he lost against Taker and this prompted DDP to express his dissatisfaction by calling WWE's decision out.
The Undertaker VS Brock Lesnar WrestleMania XXX
The Undertaker and Brock Lesnar's feud is regarded as one of the classiest in the company's history. Due to the fact that Lesnar ended the Taker's winning run in this bout, it is considered being one of the most famous WrestleMania bouts.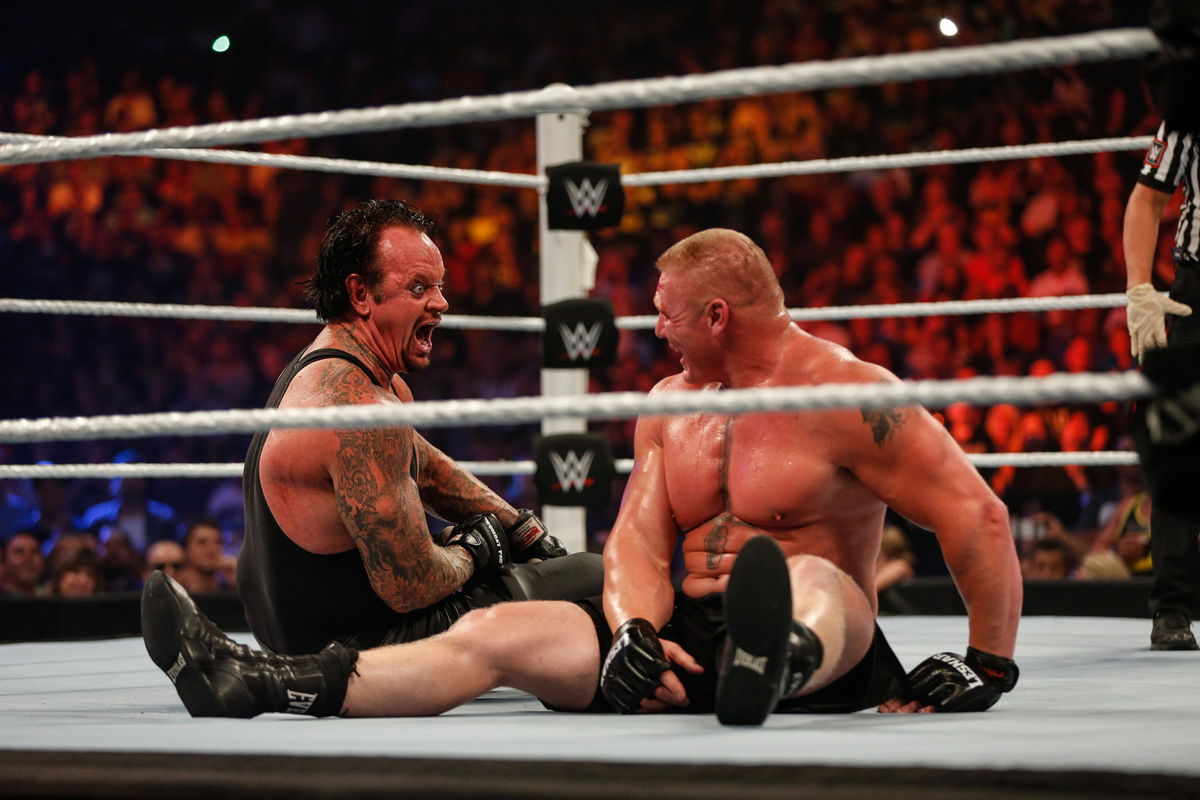 For obvious reasons, The Deadman was the crowd favorite before the bout. However, The Beast delivered three F5s to win the match after a 25-minute, hard-fought battle. Apart from this encounter, Taker only lost one more match against Roman Reigns, giving him a legendary 25-2 WrestleMania record.
What are your thoughts on the DDP statement? Let us know in the comment section below.