They Wanted to Protect The Undertaker": Dwayne 'The Rock' Johnson Took a Bullet for The Deadman in WWE
The Undertaker changed his character into The American Badass to keep up with the Attitude Era. During this time, he was able to feud with Dwayne 'The Rock' Johnson, Stone Cold Steve Austin, etc.
One of the major feuds Taker had in 2002 was against The Rock for the Undisputed WWE title. However, prior to that, Taker was feuding with Kurt Angle for the title and had a match at Vengeance 2002. Surprisingly, they added The Rock into the match, thus making it a triple threat.
Recently on The Kurt Angle Show: Vengeance 2002, The Olympic Hero shed a light on his addition to the match against The Undertaker and The Rock. His co-host Paul Bromwell came up with the question about whether WWE had plans to make him the champion that night.
Angle said, "Not at that particular time. I think they wanted to bring The Rock back and make him champion. And I do believe that I was in that match particularly to do the job. All right, I think they wanted to protect Undertaker."
He added, "It was early in my career. And it was a great feature match to be a part of. And I think what they wanted to do beforehand was the week before I put Taker in the ankle lock briefly and then let it go to show that I was dangerous."
A week prior to the match, WWE wanted to portray Kurt Angle as a serious competitor in the match. As The Gold Medalist said above, he and Taker locked hands a week prior on SmackDown.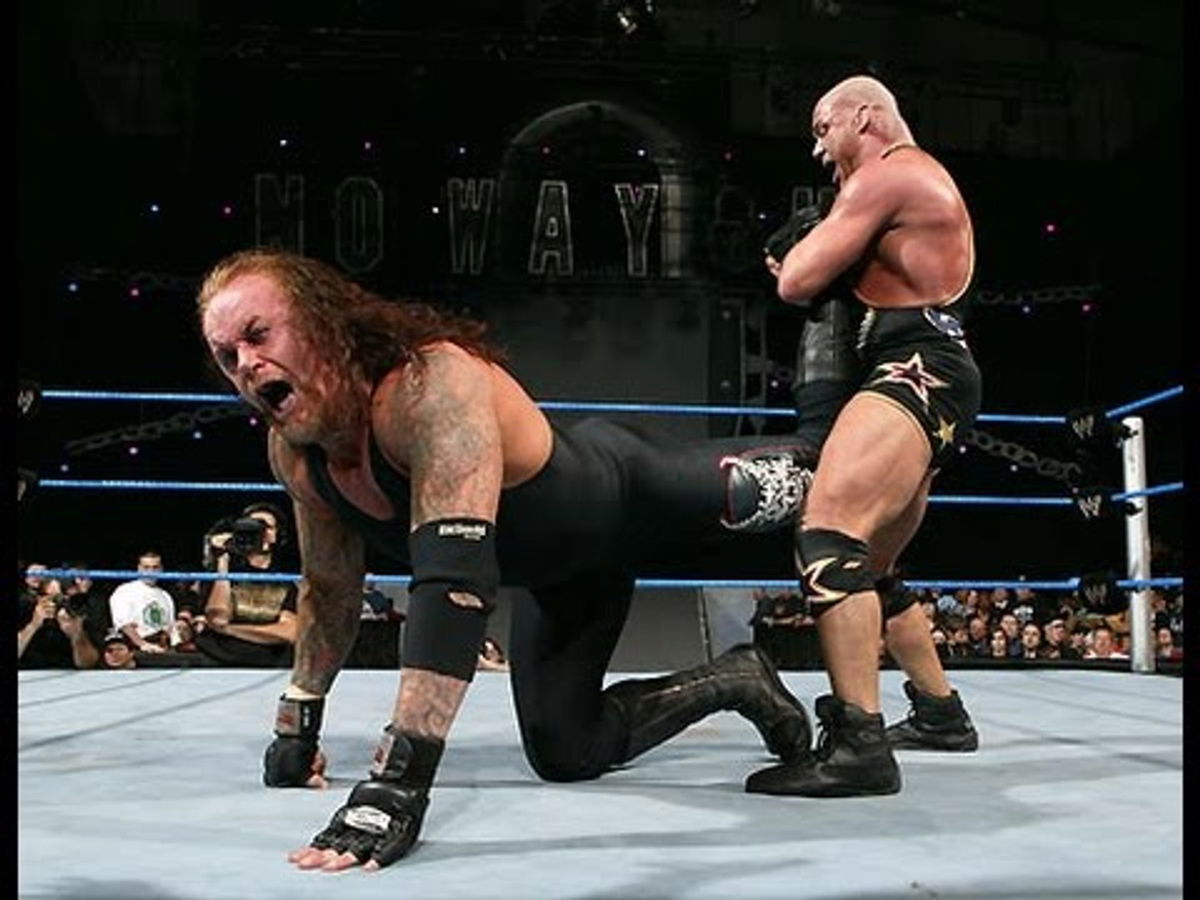 It cemented Angle as a serious competitor in the match. However, the returning Dwayne 'The Rock' Johnson pinned Kurt Angle to win his seventh WWE title. They added Angle in the match to take the pin as WWE wanted to preserve the aura of The Undertaker.
What was the aftermath for Dwayne 'The Rock' Johnson after winning at Vengeance in 2002?
The Rock had returned to WWE after taking a sabbatical for a few months. However, he got a WWE Undisputed Title shot at Vengeance in 2002 upon his return, which he won. Furthermore, this is the last time The Rock was champion before leaving WWE.
The Rock quickly started a feud with Brock Lesnar, whom WWE billed as 'The Next Big Thing'. A month after winning the WWE title, The Great One faced Lesnar on August 25, at SummerSlam at Nassau Coliseum and lost the WWE Undisputed Title to The Beast.
After this match, The Rock had some final feuds, which included one final match with Stone Cold Steve Austin. By the end of 2004, his contract with WWE expired. Later, he left the company to pursue a full-time acting career.