Top WWE Star, 24, Breaks Character To Share John Cena's Impact on Him: "Through Bullying, Through My Dad Not Being There"
Hollywood superstar and WWE legend John Cena is a hero and idol for many. Not only did he play a key role in the pro wrestling careers of several individuals, but he also had a massive impact on their lives. The former WWE Champion, unknowingly, helped Theory overcome his setbacks in early life.
During a recent interview on The Ringer Wrestling Show, the WWE Raw superstar revealed how Cena's character and personality helped him in facing bullying in the absence of his father.
In this interview on The Ringer Wrestling Show, Theory said, "For me, with the whole John Cena thing, from the very beginning, that was motivation for me. Through bullying, through my dad not being in my life, I was able to watch it on Monday or Friday and feel like I could escape through this."
"So, for me, that character that he was and that personality, it did a lot for me. Even meeting him and having that conversation, it was cool," he added. (H/T: 411 Mania)
Theory and Cena are no strangers to each other. The two had a few confrontations on social media. Theory shows he is not much fond of John Cena on-screen. But he is indeed a John Cena fan in real life. And his words in this interview is a proof of Theory's respect and love for John Cena.
WWE Raw superstar Theory lashed out at John Cena backstage on WWE Raw
John Cena recently returned to WWE to celebrate his 20th anniversary in WWE. The former WWE Champion got a positive response from several top WWE stars backstage. But Theory had some other plans. The 2022 Men's Money in the Bank winner compared himself with Cena.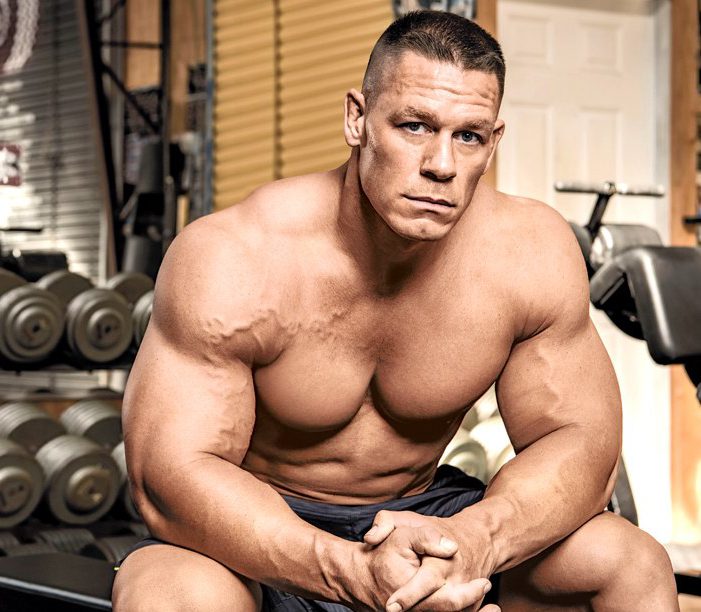 He pointed out that he became WWE United States Champion at 24 years of age whereas Cena was not even in WWE at 24 years of age. Not only did he say all these, but Theory also called the Leader of the Cenation a "grown a** man". He also took a dig at the Peacemaker superstar for wearing shorts.
In recent times, there have been rumors of Theory going up against Cena at WWE SummerSlam 2022. But it never happened. However, there is a possibility that these two individuals might compete in a match against each other going forward, maybe in 2023. Do you want to see Cena vs Theory in the future in WWE? Let us know in the comments.