WATCH: The Undertaker's Daughter Shows Off Her WWE Skills to Her Proud Father Who Sells It Perfectly
The Undertaker is still scary for some fans as they truly believe his mysterious persona and still find him intimidating. The Deadman is considerably different from his persona in real life, though, since he is quite emotional, jovial, and a family man, in contrast to his character, who killed his parents in one famous plot.
The Deadman is a really genuine and kind guy and now he is finally enjoying a life focused on his family and loves spending time with his kids and family after three decades of an illustrious WWE career. Taker's wife, Michelle McCool,regularly posts Instagram stories showing Taker enjoying himself with his kids.
Similar to this, McCool posted a video story in 2020 with Kaia Calaway, the daughter of Taker, showing her WWE abilities and using them on her father. With some kicks to Taker's chest, Kaia is hitting her father as he is on the chair. The only person who can control the WWE icon in this way, according to McCool, is her daughter.
Indeed, with his 6'10 height and huge muscle, Taker was undoubtedly scary during his tenure, and nobody dared to approach him in this way. This proves after retiring, Taker is currently enjoying life with his daughter.
The Undertaker's daughter scares him
The Undertaker is reported to be terrified of cucumbers and cannot stand them. Taker's daughter exploits this and shocks him on his birthday. McCool stated that The Undertaker's daughter terrifies him every year on his birthday with her cucumber prank.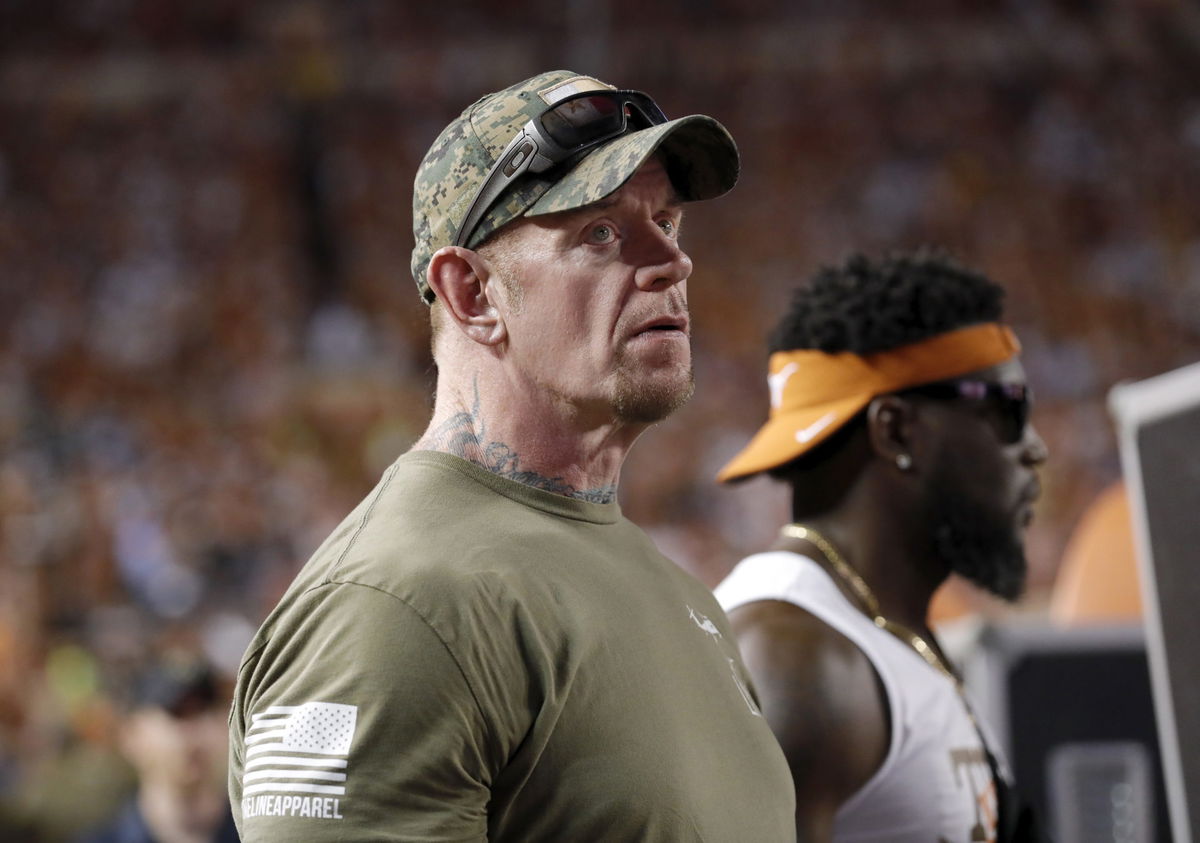 Talking about this, McCool states, "We can't even have one in the room. Every birthday, [daughter] Kaia gets cucumbers. She'll like put them under his pillow, she'll put them in his car. Cucumbers, he can't even smell them… can't even be around it."
In addition, McCool explained why The Undertaker despises cucumber. She said, "He ate so many cucumbers one day that he got sick. Ever since then, it was just game over."
Well, while it's weird to hear that The Undertaker is afraid of someone, it's quite heartwarming to see it's her daughter.