"I Get Frustrated": The Undertaker, Who Defeated Big Names in WWE, Regularly Loses to a Young Lady
The Undertaker enjoys spending time with his family now that he is retired. Fans have seen Taker spending a lot of time playing with his kids. Additionally, he turned up on the K-City Gaming YouTube channel as they were playing games on his retirement day. In the video, Taker makes the interesting comment that playing games with his daughter always gets him upset.
In case you don't know, K-City gaming has everything one may find something to enjoy, which focuses on providing family-friendly entertainment for all ages. With its engaging content, it gathered millions of subscribers.
Additionally, The Phenom joined them for an interview, so it's sure to be an interesting and enjoyable one. Taker surprisingly joined the zoom interview when K-City was playing WWE 2K Battleground, it was rather unexpected.
When asked whether he plays WWE 2K Battlegrounds, Taker responded in the affirmative. With her daughter, Kaia Calaway. who always defeats him, Taker frequently plays this game.
He replied, "I don't know about you, but I play with my daughter and she kicks my tail every time. And I get frustrated and nearly break the controller in half. She's talking Smack and you know, doing victory dances around the room. So yeah, she is a little better than I am at it."
Taker, who defeated other WWE icons with ease, seemed to have trouble in the game with her daughter. The Deadman doesn't exactly play at a minimal level; rather, he always puts in his utmost effort to prevail but never succeeds. And it's not just here that his daughter causes trouble; she also terrifies him on his birthday each year.
Every birthday, the daughter of The Undertaker scares him
The Undertaker reportedly hates cucumbers and is scared of them. On his birthday, Taker's daughter takes advantage of this and shocks him. According to McCool, The Undertaker's daughter's birthday prank involving a cucumber scares him every year.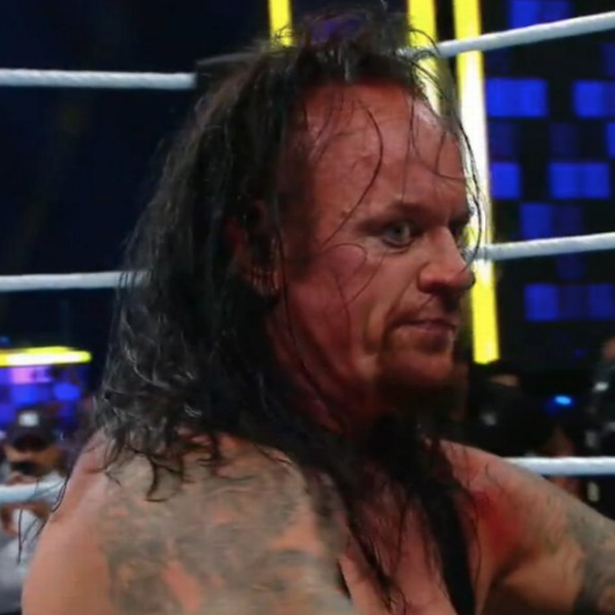 Talking about this, McCool stated, "We can't even have one in the room. Every birthday, [daughter] Kaia gets cucumbers. She'll like put them under his pillow, she'll put them in his car. Cucumbers, he can't even smell them… can't even be around it."
This shows what a strong relationship Taker and his daughter have since they are always playing and enjoying the moment together.