The Undertaker's Love for MMA Forced Vince McMahon to Make Major Change in WWE
It's undeniable that WWE has evolved significantly over the years in terms of its wrestling style, its ability to be credible, and other aspects. And The Undertaker is one of the first people who comes to mind when discussing the changes and his impact on the business since he has worked for and been loyal to Vince McMahon for 30 years.
For those who are new to WWE, Mr. McMahon created a specific wrestling style and preferred to remain with it. But thanks to The Deadman's passion for MMA, the WWE was able to make a significant change that seemed reasonable.
Before going into the wrestling business, The Deadman was an aficionado of mixed martial arts. In a conversation with Sean Oliver, Brian Myers discussed Taker's passion for MMA and how it led to a major WWE transformation.
He stated, "I actually think his like fandom of MMA has really helped the performance side. Because if you go back and watch like 80s stuff. You know, guys getting punched in the face and he literally likes this (shaky gesture), just getting hit."
"Whereas now, there's like the Taker's style (hand before the face for defense) where it's a bit more believable, like you work together. You're still getting hit, but at least you look like defending yourself."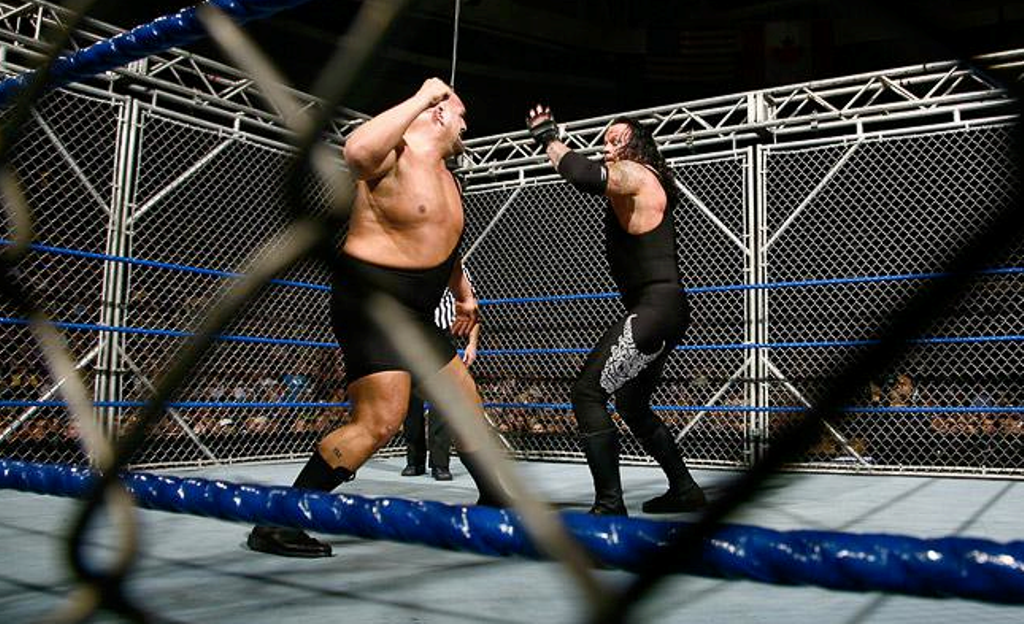 Myers claims that prior to the 1980s, wrestlers didn't appear to be defending themselves in a fight. Instead, it seemed as they put their hands down when a punch was ready to be delivered in the corner.
The Undertaker: His love for MMA helped WWE
Although many are aware that WWE is staged, Myers noted that when Taker arrived and pretended to be defending; the fight got more believable. In addition, he asserted that Taker might have persuaded McMahon to make this adjustment, and since then, the business has benefited from it.
Additionally, one of his most iconic finishes, Hell's Gate, was even inspired by the Gogoplata, a well-known MMA technique. All of this demonstrates how MMA impacted his illustrious and everlasting wrestling style. And given his stature and athleticism, if he hadn't been in the wrestling industry, he undoubtedly would have had a successful mixed martial arts career.