"No Bullsh*t": The Undertaker Breaks Character to Share Honest Thoughts on Triple H Taking Over Vince McMahon's Empire
Triple H began his tenure as WWE head of creative with a bang, putting on show after show chock-full of surprises. Without a doubt, the new era for WWE began after Vince McMahon left the company. And when it comes to WWE, no one is more suited to voice their opinions about the company than The Undertaker, who has been a 30-year veteran.
The Game has gotten praise from the WWE fanbase for bringing back what WWE has been missing for a while. Likewise, The Deadman has also hailed HHH and labeled him as a huge asset for WWE.
The Phenom recently spoke with ESPN and expressed his high respect for Hunter. In his words, "I mean, he's brilliant, he really is, I don't think he gets enough credit for his wrestling acumen. I think he'll be a huge asset to the development of a lot of guys. And he's a no bullsh*t kind of guy too.
"He's going to let you know what you're doing that's right and what you're doing that's wrong. I think it's going to be a step in the right direction with Hunter. [H/T: ESPN]"
Taker believes HHH is a valuable asset for the company and that he will undoubtedly provide the best outcomes going forward. In addition, he believes Hunter is leading the business on the correct path given recent events like SummerSlam and the Blue and Red brands episodes, as undoubtedly there has been a significant change in the approach.
The Undertaker offered his outlook on the future of this new era
The Deadman has been in the industry for so long that he is familiar with how it works and is aware of what is happening inside. Taker expressed his opinion in the same interview, stating that there will be fewer restraints coming forward.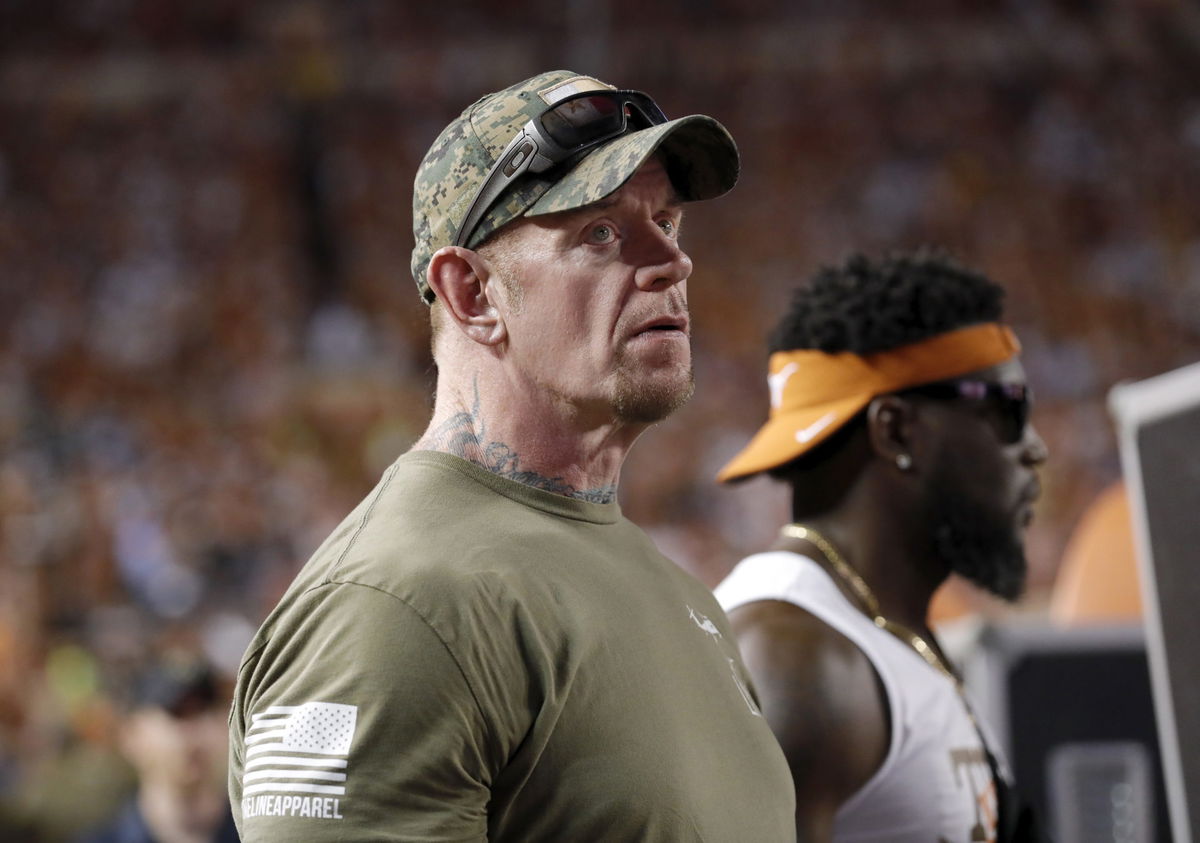 He stated, "They're loosening the reins a little bit as far as what guys can say and do. I think the product will probably be a little more aggressive. I think that's going to come through in the creative. They've kind of been in this entertainment mode, so they're going to have to get some grit and meanness."
It will be exciting to see how HHH creates the show going ahead. And the new WWE era may offer fans a lot more unexpected things.