WATCH: 57-Year-Old The Undertaker Pulls Off a Wheelie in the Dirt That Will Make Any Youngster Shy
The Undertaker hung up his boots, he has been enjoying life. From making appearances with Kevin Hart to attending Ric Flair's last match, he is doing it all. The Deadman is often hailed as a true pro-wrestling great and a locker room leader. He spent nearly 30 years with the company and gave his heart and soul to it (no pun intended).
The Undertaker announced his retirement on 22nd November 2020, and it marked an end of an era. He had his last match against AJ Styles at WrestleMania 36 in a cinematic boneyard match. The match is often hailed as one of the greatest cinematic matches ever. The Phenom was also the recipient of the longest-running undefeated streak at WrestleMania which was ultimately broken by Brock Lesnar at WrestleMania 30.
Recently, Michelle McCool, the wife of Undertaker posted a video on Instagram showcasing his stunt skills. The 57-year-old was seen riding a quad bike. He was dressed in his typical American Badass attire with a bandana. McCool posted the video with the caption, "It's the simple things in life😜🖤"
The Undertaker has always been a fan of bikes and has been publicly vocal about it as well. As per reports, he has a collection of four Harley Davidson, and also he used to use one during his entrance as the American badass. In the video posted, they saw him riding a quad bike. The video also featured him performing stunts on his bike. The video ends as soon as he begins doing a wheelie
The Undertaker predicts WWE under Triple H
In an interview with ESPN, The Undertaker opened up on how WWE might change under the creatives of Triple H. The Hall of Famer spoke with ESPN and mentioned the changes Triple H might bring into WWE.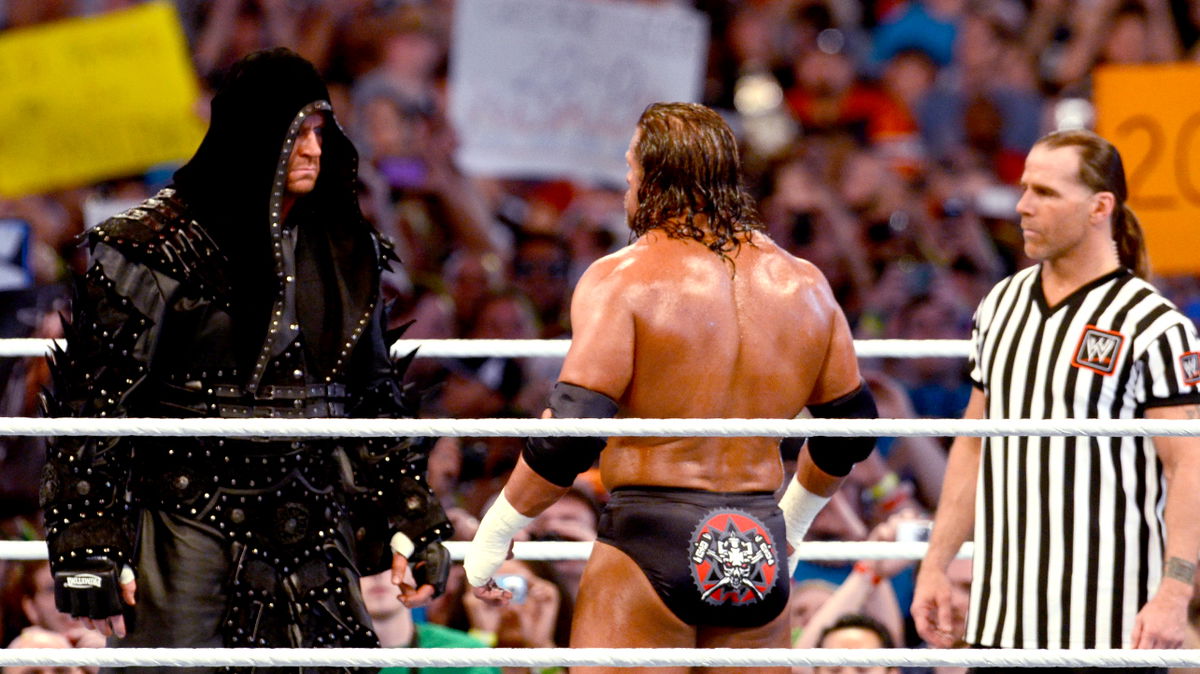 He said, "I think the product will probably be a little more aggressive. I think that's going to come through in the creative… Those things are going to help because WWE is going to do it better than anybody else, and they don't throw things away. Hopefully, a lot of people there know how to rein things in and make things like that mean something instead of just doing it to do it."
WWE has also shifted to PG-14 recently, ever since USA Network decided to jump to PG-14. Since 2008, blood was avoided and language was controlled, but all of these might make a comeback. Triple H began his reign on a positive note and praises by different personalities. It is now to be seen where does the Cerebral Assassin takes his product to.